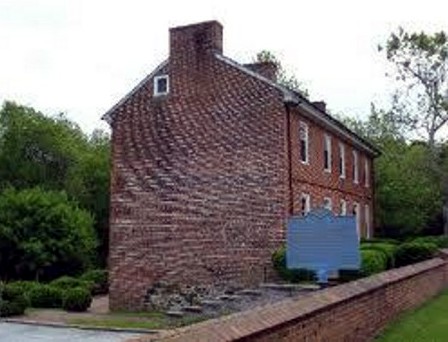 About Us
The Historic Hale-Byrnes House was the site of a Council of War on September 6, 1777, five days before the Battle of the Brandywine. The house was built during the eighteenth century. The oldest section dates back to c.1750; the service wing was built in 1773.
The Hale-Byrnes House is off Exit 4B of I-95. Take Route 7 North and turn right immediately after the Morgan-Christiana Bank Center. The street address is 606 Stanton-Christiana Road, Newark, Delaware 19713. Need directions to the house?
Hale-Byrnes is listed on the National Register of Historic Places. It is part of the nine-state Washington-Rochambeau National Historic Trail and is also the southern anchor site of the federally-designated Wild and Scenic White Clay Creek. Hale Byrnes House was the first building in Delaware to receive the State Heritage Plaque.
We are operated by the 501 c-3 nonprofit Delaware Society for the Preservation of Antiquities. The downstairs is available for rent for meetings and private parties of less than twenty-five people. We are open 12:00-3:00 on the first Wednesday of each month; for public programs (see Calendar); and by appointment .
The American Revolutionary War Round Table of Northern Delaware is a charitable and educational program sponsored by the Delaware Society for the Preservation of Antiquities as a constituent part of its charitable and educational mission.
The Hale Byrnes House, along with Abbott's Mill, Milford Museum, Pencader Heritage Museum, Robinson House and other Historic properties owned by the State of Delaware, Division of Historical Affairs and operated by private organizations, are officially classified as "Historic Sites."
For a complete list of these historic sites please see: http://history.delaware.gov/museums/historic_sites.shtml